Exhibition of
the Czech Reformation
in the European context
H

Since Equality to Unity [1861–1918 (1939)]
H 1

Equality Period

1. After the Protestant Patent from 1861, houses of prayer were faster replaced with churches. Somewhere it was only an extension of other part of building with tower (Nebužely, Moraveč).

2. However, mostly there were build completely new church buildings (Čáslav, Nosislav, Střítež).

4. The social and educational activity starts to grow. The first great deed was the Young Ladies Institute in Krabčice under the hill Říp establishing.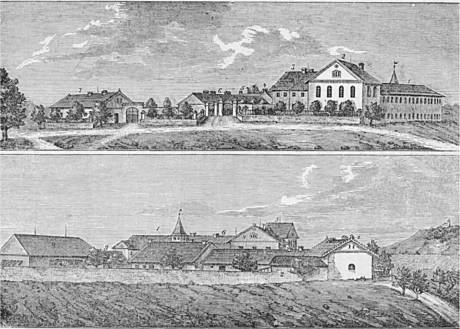 5.Czech Protestants became famous also abroad during the Jubilee Toleration Celebration in Klobouky in 1881. The superintendent Ferdinand Císař was the initiator of this event.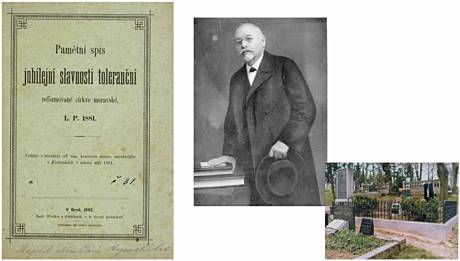 6. M. John Huss and J. A. Comenius began to be more respected even outside of the Church.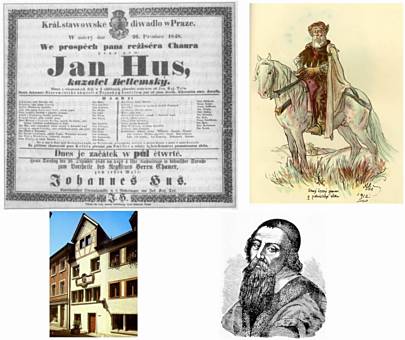 H 2

Way to the Unity

1. Later president Prof T. G. Masaryk started very vigorously defend in public many accents of the Czech Reformation, after his accession to Reformed Church.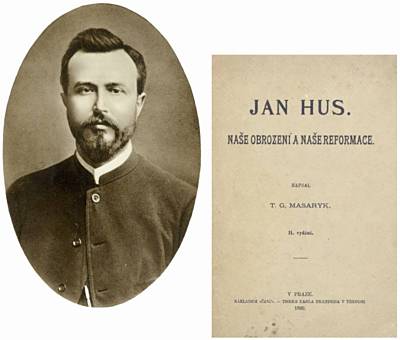 2. In Hrubá Lhota in Wallachia, the local parson Jan Karafiát prepared there the book "Fireflies", very popular not only among children. It is translated even into German and English.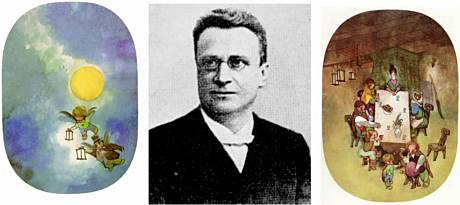 3. In 1903 the Czech Diakonia was found, which then for many decades did its universal service.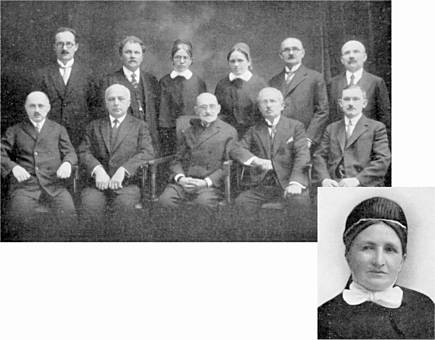 4. Ferdinand Hrejsa, Lutheran parson and conscious historian of the Czech Reformation, studied the Czech Confession from 1575 and published the results in books.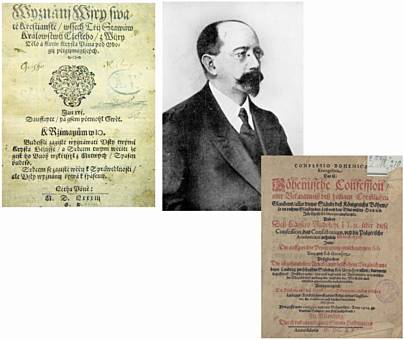 5. In 1905, those, who strived for the renewal of the unity of the Church of the Czech Reformation, united in association the Unity of Constance and began to publish their magazine the Sparks from Constance. Josef Nešpor and Čeněk Dušek were their leaders.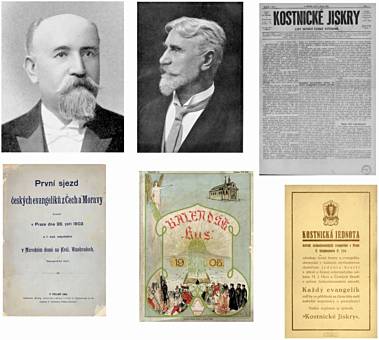 6. Almost immediately after the independent Czechoslovak Republic proclamation in December 1918 the extraordinary assembly of both by the Patent of Toleration separated Churches was held. The deputies agreed on the reunification and soon started to do practical steps.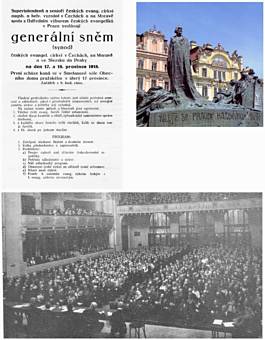 H 3

ECCB – the Successor of the Czech Reformation

1. The reunited Church finally gained its ancient desire – its own faculty. Huss Evangelic Faculty of Theology in Prague was established immediately in 1919.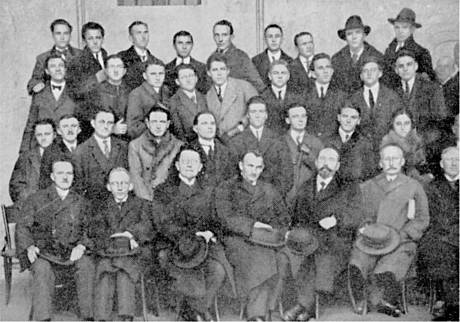 2. The first Synod gathered in 1921 became the official initiation of the ECCB's administration.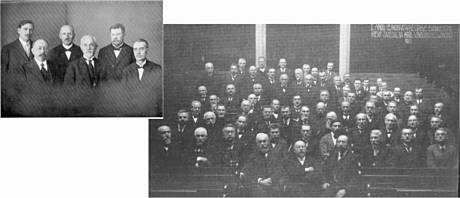 3. The rebuilt of the domicile of the Church – the Huss' House in Jugmannova Street in Prague – was finished in 1923 with a significant help of architect Antonín Dvořák.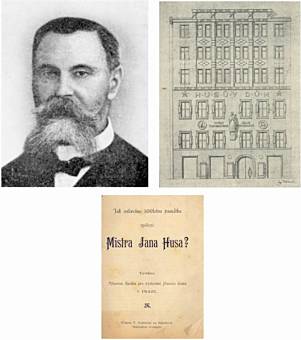 4. The Church numerically grew due the so-called conversion movement at the beginning of 1920's, when many new congregations arose, especially in Western Bohemia (e.g. Merklín, Pilsen – West).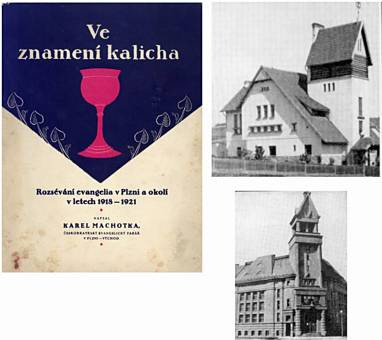 5. Many believers lived abroad and their predecessors had left their fatherland for belief or economic reasons many years ago. Some of them started to return back (village St Helen in Romania, church in Kučov and Petrovice, first re-exiles in 1922).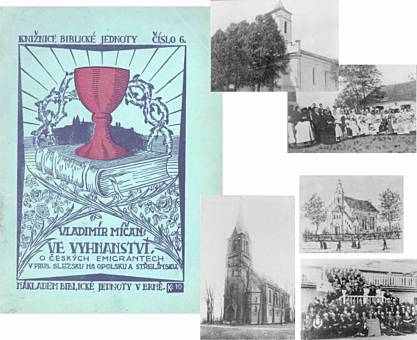 6. Congregations built not only churches, even universal congregational houses (Velké Meziříčí, Prague – Smíchov, Mšeno, Prague – Střešovice).