2017-02-12
Association of Supporters of the Czech Reformation Museum in Velká Lhota near Dačice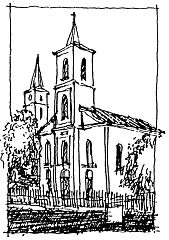 At the beginning of 2017 the Regional Court in České Budějovice registered a new association to the Civic Association Register as item No. L 7184. Its name is "Association of Supporters of the Czech Reformation Museum" and its domicile is at Velká Lhota near Dačice No. 31 (i.e. at the so-called lower, former Lutheran parsonage), its Identification Number is 05693152.
Also several members of VERITAS became its founding members. Preservationist Mgr. Lenka Brychtová, DiS. was voted as the chairwoman of the association during the founding assembly on 2016-11-23. According to the the Regulations the main association's aim will be establishing, operation and development of the new Czech Reformation Museum (Evangelíci v 17. - 20. století v návaznosti na husity a jednotu bratrskou) in the Evangelic Toleration Area in Velká Lhota near Dačice.
(A very interesting circumstance is the fact that the Administrative Board of VERITAS was at the beginning of February also an observer during establishment of other society with similar special focus as VERITAS. It is HEREDITAS - Association for Updating the Heritage of the Silesian Protestantism.)
---
2017-01-17
Support of VERITAS via GIVT.CZ
At the end of 2016 VERITAS joined among those nonprofit organizations, which you can financially support via GIVT.CZ portal. Main advantage of this form of support is chiefly the fact that you will do it completely for free (the supporting sum is advisedly deducted by an e-shop during purchasing of goods or services from its margin).
The procedure is not difficult at all. Actually, it is one more mouse-clik only. At GIVT.CZ portal you choose the nonprofit organization you want to support when shopping, and also one of the registered e-shops, which cooperate with GIVT.CZ. Then you go to the e-shop page and buy something what you need, as you have been used to. E-shop deducts from the purchased amount couple of percents from its margin, and half is paid once a quarter as a gift to the chosen nonprofit organization (the rest is for the GIVT's overheads). E-shops are delighted for one more customer and in exchange they support different nonprofit activities with their lower margin. Aiming of the support is fully controlled by the donor, technically it is guaranteed by cookies in a web browser. Alongside, GIVT.CZ offers installation of an add-on for most used browsers that notify users each time before a shopping, if they want to support a nonprofit organization.
Link for supporting of VERITAS when purchasing at e-shops
---
2017-01-08; SINCE 2017-02-17 ALSO GERMAN VERSION DOWNLOADABLE
The Documentation of the Europe Protestant Museums Conference Tabor 2015
The documentation of Europe Protestant Museums Conference, held in Tabor between April 30th and May 3rd 2015, is currently available for download in PDF format here. The Conference was held in Master John Huss' death anniversary year with the topic: "John Huss in Dialogue with European Reformation of 16th century", Historical Society VERITAS arranged the conference together with Historical Society of French Protestantism and the Town Tabor. Conference languages were French, German and Czech. The documentation in resolution for website publication is here for download in Czech, French and German version (English version is not prepared). People interested in the documentation in printable version can write to VERITAS and ask for sending all materials (including photos, files with presentations presented during the conference etc.) on DVD (25 CZK/€ 1/US $1 + postage).
Documentation of the conference for download in Czech
sbornikWEB.pdf (4,5 MB, Adobe® Portable Document Format)
Documentation of the conference for download in French
actesWEB.pdf (10,5 MB, Adobe® Portable Document Format)
Documentation of the conference for download in German
dokumentationWEB.pdf (4,8 MB, Adobe® Portable Document Format)
---
2016-12-31
Documentary Films with Topics from the Reformation
already broadcast several documentary films on the topics from the Reformation and Czech Church History (free series "Czech Protestant History"). Films are created in the company VISTAFILM Ltd. of married couple Iva and Lubomír Hlavsa. For now the last one "John Huss - the Journey without Return," was broadcasted in national holiday of John Huss' evening on July 6, 2016. For visitors of the website we have prepared a list of all these notable films:

Acted film brings the story of Huss' Italian jailer Robert Tallio and a prostitute Margaret. It describes historical events in Constance and Master John Huss' last months of life.
John Huss - the Journey without Return (90 min, 2015, czech)

(trailer
)
The rarely remembered character of the Restored Unity of Brethren (i.e. Moravian Church) is one of the most important Czech (Moravian) Christian missionaries, native from Zauchtel, David Zeisberger. Most of his life he spent in overseas countries among north-american indians. The next film talks to everybody his interesting life-story.
David Zeisberger - Apostle of the Indians (52 min, 2013)

(trailer
)
For 400th anniversary of the last edition of Kralice Bible in one volume before the White-Mount-Battle director Lubomír Hlavsa made acted document about its historical importance. The movie is called "Under Zerotin Family's Protection". There spoke in couple of entries also doc. PhDr. Eva Melmuková, historian and former moderator of VERITAS.
Under Zerotin Family's Protection (52 min, 2013, czech)

(trailer
)
Directorial debut of Iva Hlavsová describes almost unknown Czech exile history from the first half of 18th century. Those days there was found a town Czech Rixdorf at the periphery of Berlin (current suburb Neukölln).
Czech Rixdorf 1737 (27 min, 2012, czech)
(trailer)
In 2010 successful document "Count Zinzendorf - Power of Belief" was filmed. It is focussed on the restorer of the Unity of Brethren (i.e. Moravian Church) in Herrnhut (Saxony, Germany).
Count Zinzendorf - Power of Belief (57 min, 2010, czech)
(trailer
)
---
2016-06-05
Honorary Member of the Administrative Board of VERITAS prof. Dagmar Čapková died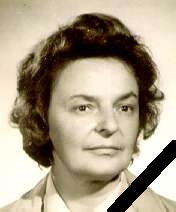 On May 24th, 2016 the honorary member of the Administrative Board of VERITAS, sister Prof. PhDr. Dagmar Čapková, DrSc., Dr. h. c., died. She was one of founders of VERITAS and her lifetime scientific merit in branches of history, commeniology and pedagogy was awarded even by the president Klaus with Czech state distinction "Merit Medail" in 2007.
On the photo by Ž. Vobrová below, there are Prof. Čapková (on the left with french crutches) together with that time moderator of VERITAS Dr. Melmuková during the reverential assembly on June 21st, 2013, in Prague.
---
---
Do you already have at home this unique map?
This is an unique aid for travelling over the monumental places related to the Czech Reformation in Czechia.
On the folded sheet of format A2 there you can find a comprehensive map of all 36 mentioned places with its brief description.
In Prague there the map refers to extra 18 localities important from the view of the Czech Reformation. The scheme of its position is not missing.
In the introduction there is written a brief view to the history summarizing the elementary facts about the historical development of the Czech Reformation and about its place in deeper European context.
Added the black and white illustrations of some of the described places.
Synoptical multilanguage design (Czech, English, German, French) — perfect present not only for your foreign friends.
The map was issued by the Society VERITAS in Pardubice in 1995.
Convenient price: 25 CZK/€ 1/US $1 + postage
You can order the map at the address of VERITAS (e-mail).
You can have more exemplars as well.
---
→ Have you already seen the section Perspectives and Opinions?
→ It brings answers on some current and controversial questions of present.