The links to similar or related websites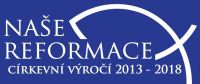 — English, German, French, Spanish
The Society for the Reformation History, c. a. (Verein für Reformationsgeschichte e. V.) — German
The Virtual Museum of French Protestantism (Musée Virtuel du Protestantisme Français) — French
The Luther's Memorable Places Foundation in Saxony-Anhalt (Stiftung Luthergedenkstätten in Sachsen-Anhalt), Germany — German
The webs focused on the history of the world Unity of Brethren (i.e. Unitas Fratrum or Moravian Brothers):
1. in Czech
The Society for Preserving and Evolving of the Historical Legacy of the Unity of Brethren
The history of the Words of the Unity of Brethren
Freeware program the Words of the Unity of Brethren 2.1 for daily reading of the Holy Writ — similar to the printed Words, also for Android OS
2. in English
Download a book by Adelaide Lisetta Fries about the Unity of Brethren in Georgia (U.S.A.) in 1735–1740 (150 kB, Text Format packed in ZIP) — Fries, A. L., The Moravians in Georgia 1735–1740)
Count Zinzendorf official web
The Moravian Mission in Labrador (Canada)
Historical project focussed on the Unity of Brethren (Betlehem Digital History Project)
Moravian Church Archive in America, the Northern Province (Moravian Archives, Bethlehem, Pennsylvania, U.S.A.)
3. in German
The official presentation of the Unity of Brethren, Herrnhut (Evangelische Brüderunität, Herrnhut)
Herrnhut's Archive of the Unity of Brethren (Unitätsarchiv in Herrnhut)
Web to 300th anniversary of the birth of Count and Countess of Zinzendorf
Website of the previous member of VERITAS †Bedřiška Jonášová
Website of the member of VERITAS Mgr. Zdeněk Zacpal new
---
Links to organizations that VERITAS cooperates with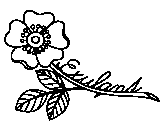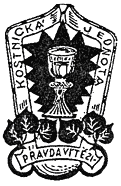 Presbyterian Church of Korea (South Korea)
---
Different aids and utilities
(first three in Czech)


The Society for the Ecclesiastical Law
GENEBASIS with Literary Corner and Genealogy Omniscient


Recommended browser for our website:

Recommended browser for documents in PDF format:

---
These servers contain a link to this website
---
Acknowledgements
The Society VERITAS thanks the independent evangelic portal Evangnet.cz for webhosting of the website VERITAS on very accommodating terms.

Thanks to the server Navrcholu.cz that observes the amount of visits of the website of VERITAS free of charge. You can see the comprehensive statistics of the attendance of this website by clicking on the icon below.
Since spring 2009 the website VERITAS has participated in the project WebArchiv that is run by the National Library of the Czech Republic in Prague. Several times during the year the National Library records it free of charge in its database for keeping it for future occasion (even for the case of downfall of the website or dissolution of VERITAS). The database of the digital materials is accessible from the National Library's study. Website VERITAS entered the program WebArchiv by virtue of the concrete offer from the National Library, that had valued it as the component of the Czech cultural heritage. It has also become an element of the Czech National Bibliography. We thank the National Library for both, the appreciation and the service without charge.